Long Grain Basmati Rice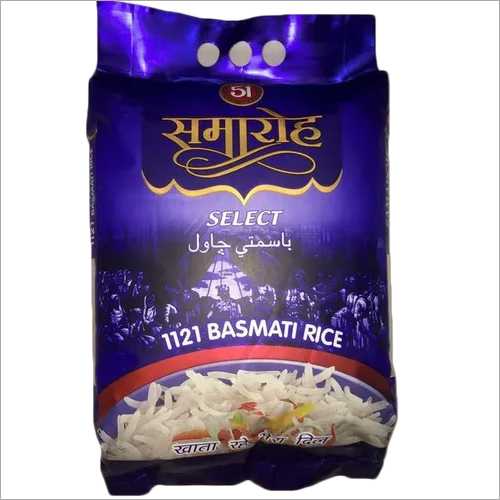 Long Grain Basmati Rice
Price And Quantity
Product Specifications
Product Description
Cultivated using organic fertilizers and hygienically processed Long Grain Basmati Rice is offered by us to our potential customers. It is utilized in cooking various dishes and desserts. The rice has low starch content owing to which remain separate even after cooking. It has mouth-watering taste and distinct aroma due to which used in restaurants, cafes, hotels, mega kitchens, homes and similar other places. The Long Grain Basmati Rice are a good source of various nutrients that help keeping the consumers healthy and fit. It can be included in daily diet regime as aids in weight loss.
Frequently Asked Questions:
1. Which basmati rice has the longest grain?
Ans. Daawat biryani is the worlds' longest grain which offers the finest presentation of biryani. Every unmarried grain of daawat biryani basmati rice elongates to 18-24mm while cooked.
2. What is the distinction between long-grain rice and basmati rice?
Ans. Basmati rice is protracted grain rice and is greater aromatic than white rice with a nutty taste. White rice is a shorter grain rice this is extra starchy and has a chewy texture. It is regularly utilized in Asian delicacies. It isn't always as fragrant as basmati rice and has a greater impartial flavor.
3. Is long-grain basmati rice healthy?
Ans. Basmati is gluten-unfastened and low in fats. Further to containing all 8 critical amino acids and folic acid, it is very low in sodium and cholesterol-loose. Basmati has a low to medium glycemic index, meaning that power is launched at a slower, steadier charge, which ends up in extra balanced power degrees.